Our MacBook Air repair service is quicker than the branded alternative. It's cheaper than the branded alternative. And it uses the exact same quality replacement parts. We don't think it's rocket science. But we do think it's genius.
You can trust our MacBook Air repair service. Our engineers are qualified experts who know Macs inside out. And you deal with us face-to-face, either in one of our shops, or in your home or office.
Our MacBook Air repair service calls out to where you want, when you want. And that means really when you want, even if it's at the end of the evening or on the weekend. We know you need your Mac fixed as soon as possible, so that's what we do.
Our MacBook Air repair service is priced to reflect the work we do, and the quality replacement parts we use. But not our logo. You pay for what you need, not the pretty pictures on our vans. We don't have any pretty pictures on our vans, and that's why.
Our MacBook Air repair team is courteous and professional. Whatever the problem, we'll explain it to you in language you can understand. And if we're called out to your home or place of work, we'll treat it with the respect it deserves. Like being extra quiet when the baby's sleeping. Or washing up our cups after we've used them.
Our MacBook Air repair service is the ideal option if your Apple Care plan has run out. When the manufacturer won't help you, we will. And we use the same parts, with a year's guarantee.
Macbook air repair – What options?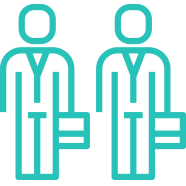 Schedule home visit
MACBOOK AIR REPAIR SERVICE
The MacBook Air is Apple's solution to the problem of bulky laptops. Super-slimline, stylish, and powerful, it's the ready-for-anything Mac favoured by creatives everywhere. If you don't need the memory power of a Pro, the Air is what you go for. Like all of Apple's notebooks, the MacBook Air has an aluminium unibody. And its insides are even more tightly packed than the brand's other laptop computers. To achieve that 1.7 centimetre profile, Apple has juggled and snuggled it all: the logic board, the speakers, the SSD. And that makes our MacBook Air repair service one of the most valuable we perform. Our engineers know their way around every slimline component and squeezed-in board. They know which cables to release first, and when to get the tweezers out.
MacBook Air repair. With light-as-a-feather cost.
You won't find anything heavy about our MacBook Air repair invoice. And that's just the way it should be. We don't think you should pay for anything other than the work we do, and the replacement parts we used to fix your Air. So we don't charge you for anything else. Plus, we charge low fixed prices for a number of MacBook Air repair services. If your Air has a known fault, we'll quote a single cost to get it working again. If the problem is slightly harder to determine, we'll put you on an hourly rate that's constantly checked against our competitors, so you know it's the lowest in town.
The MacBook Air repair service for London. All of it.
London is big. Really big. But that doesn't stop us from being the local MacBook Air repair service for the entire city. And the Greater London boroughs. And Egham. And Caterham. In fact, all the towns and villages on the edge of the M25 boundary. As long as you're inside it, we'll come out to you. How do we do it? Simple. We employ a team of expert Mac engineers who work 7 days a week, on evenings too. And we know the city like a taxi driver does. So we'll always get to you on time, whether you're in the heart of the City itself or out in the sticks.
MacBook Air repair you can trust.
Another great thing about providing a local service: we're real people, who talk to you about your MacBook Air repair in language you can understand. You'll never hear jargon or confusing tech-speak coming out of our engineer's mouths. Just plain and simple explanations of what's wrong, what we're going to do to fix it, and how much it costs. Oh, and all of our engineers are required to sign non-disclosure agreements, if that's what you want them to do. So you know your data's safe with us.
The MacBook Air repair service that works when you do.
We've said our engineers work 7 days a week. Did we mention they know what it's like to need your Air back online, like, yesterday? Whether you're a student struggling to complete a dissertation on time or a digital professional whose clients are waiting, we're here to get you working again before it all goes wrong. Call us from home. Call us from work. Call us from your local pub. Wherever you are, and whatever's happened to your Air, we'll mobilise the MacBook Air repair team quicker than you can say 'deadline day'.
We sweat the small stuff. And it's all small stuff.
Your MacBook Air is perfection in miniature. And that means it takes a delicate hand to repair it without breaking it further. Replacing the I/O board (that's the on/off switch) requires the use of fine tweezers and a steady hand. Removing speaker cables from their sockets is an operation that can call for the use of a magnifying glass. Our MacBook Air repair service is carried out by experienced Mac professionals, who know every inch of the microscopic world behind your aluminium cover. We're careful. We're quick. And did we mention we're fairly priced?
No vans. No logos. Just MacBook Air repair.
So why is it that recommended AppleMacBook Air repair can't compete with our prices? Simple. We don't load your Air into the back of a van with a consignment of other faulty Macs, and send it off to a central location. Instead, we carry out all MacBook Air repair right here in London, in one of our local shops. That's how we can afford to charge only for the repairs we do. And it's why we're able to return most MacBook Airs to their owners on the same day.